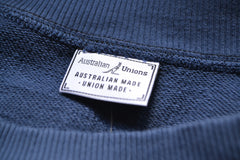 Limited Batches, Unique Designs
All of Australian Unions Gear is made in limited batches. 
That means after we sell out, we may never make these designs again.
Invest in gear that matches your union values
While many clothing brands outsourced their textile manufacturing overseas, Australia still has a strong and vibrant local, unionised industry. 
If you share our belief that we should invest in local workers, Australian innovation and the quality that comes through secure unionised jobs, then we invite you to check out our range. 
All of the gear at the Australian Unions Shop is 100% made in Australia by unionised workers. 
Behind the Mask
At the start of the pandemic, global demand for masks for medical and personal use spiked. With international supply chains under enormous strain, Australian manufacturers and textile workers stepped in to make face masks.
Read the story about the workers behind the mask.
Read More